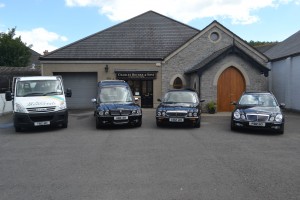 Charles Rourke and Sons Funeral Directors was founded in 1968 by Downpatrick business man Mr Charles Rourke, who retired from work in the late 1990s due to failing health.The business is now managed and directed by his sons Martin and Barry .
In the year 2000, a purpose built funeral home was constructed on the original Church Street site to replace existing premises. The new facilities consist of a funeral church, rest-rooms, coffin display area, preparation facility, garage, memorial display area and offices.
As members of The Irish Association of Funeral Directors, Charles Rourke & Sons adhere to a very high standard of professional practice.